The Capital of Beautiful Business Is: Lisbon
A playlist
curated by House musical director Mark Aanderud


15 questions

Does beauty exist?
Are you a melancholic?
How often?
What are the scars you got from the battles you avoided?
What's left fighting for?
Do you consider yourself a citizen of a city you don't live in?
Which one?
If not Lisbon, which other city would you consider the capital of beautiful business?
Have you ever gentrified, or will you?
If the price feels (too) cheap, whom are you not paying?
What's the record number of pastéis de nata you've eaten in a day?
Who's the first one to receive a cafuné from you?
How concrete is love for you at this moment?
Which letter will remain forever unsent?
What would Pessoa say?

"Wake up, God is a dream"


Understatement


When we asked Lisbonites why their city might be viewed as the capital of beautiful business, they were rather apprehensive. This should have come as no surprise, for modesty is essential to the city's character.


"Lisbon's never been too modern; but rather layered with history. It's never been too wealthy; but always had a richness. Over the centuries it's been a gravitational port of arrival for talent of the times. A place attracted to the exotic and the foreign, it has welcomed writers, artists, and entrepreneurs as a fertile hideaway to craft their creative ventures. But you won't find this visionary gene displayed in shiny walls or bright lights; you rather discover it in the corners, alleyways, and up staircases. You earn it, understatedly."

—Joana Casaca Lemos, Lisbon-based designer and researcher

Lisbonites are averse to hyperbole. We here at the House of Beautiful Business are not—because we are madly in love with Lisbon. We hosted our annual gatherings in the Portuguese capital, from 2017 to 2019, before the pandemic forced us to go online and global last year. Four of our team members live and work in Lisbon. It is our spiritual center, home, and destination at once. And we consider Lisbon an example of how cities can reinvent themselves coming out of the pandemic, demonstrating some of the qualities we herald for beautiful business and those cities or regions wanting to enable it.

Inclusive growth


As a port city lying on the banks of the river Tejo, Lisbon has always been a restless soul, a place of transit and transience. It experienced a population surge in the 1970s due to migration from Portugal's rural areas as well as the return of Portuguese citizens who'd been living in the country's African colonies. After the global financial crisis of 2008, an average of 97,000 Portuguese migrants left the country per year. Only half of them returned.

As a port city lying on the banks of the river Tejo, Lisbon has always been a restless soul, a place of transit and transience. It experienced a population surge in the 1970s due to migration from Portugal's rural areas as well as the return of Portuguese citizens who'd been living in the country's African colonies. After the global financial crisis of 2008, an average of 97,000 Portuguese migrants left the country per year. Only half of them returned.

Today, Lisbon is experiencing yet another wave of migration: it's becoming the new home to a thriving tech community. With Farfetch, OutSystems, Talkdesk, and Feedzai, the city already has four "unicorns," and more digital nomads, drawn by the sunny weather, the wealth of green spaces, the beach—and the city's relatively low cost of living—are arriving every day. The upsides of this trend are obvious: As the community grows, more talent and outside investment stream into the city, spurring the startup scene to grow even larger. The Portuguese government is aiding that growth with a venture capital fund worth €200 million intended to boost foreign investments in startups. It gives out "golden visas" and "startup visas" to tech workers and investors, and funds various artist residency programs.

But the waves of cash bring a particular downside: In a city where vacation rentals already occupy up to a third of available apartments, finding a place to live isn't easy, and foreign speculation in the housing market has driven up the price of real estate throughout the city. The median price per square meter increased by more than 70 percent between 2016 and 2019, while the number of overnight stays in Lisbon reached more than 11 million, about 20 times its resident population. "Mass tourism = human pollution," reads a scrawl of graffiti on a wall in the Alfama neighborhood.

Property prices have vastly outpaced the rise of wages, forcing the city's poorest and most vulnerable residents, mostly migrant workers, to makeshift structures on the outskirts of town. "Today, some of the biggest investors of property in Lisbon are rich Angolans. At the same time, immigrants from the former colonies are among those especially affected by the restructuring of the city," writes Benjamin Bathke.

Then came the pandemic. Lisbon, a city elected by the World Travel Awards as the World's Leading City Break Destination in the past four consecutive years, was hit especially hard by a decline in tourism in 2020. In Portugal overall, the GDP dropped by 7.6 percent—the biggest drop since 1936.

But the crisis had some positive side effects: a natural containment of the overtourism and gentrification the city had fallen victim to, and a growing awareness of the need for more inclusive growth.

Even before the pandemic, at the end of 2018, the Lisbon municipality had started to ban new registries of properties for the short-term rental market in some neighborhoods. Mayors from ten European cities, including Amsterdam, Berlin, and Paris, followed suit and asked the EU for help fighting back against Airbnb, which they accused of driving up long-term rents in their cities. And last year, Lisbon's city government took an even more radical step. In what may be the most ambitious program to date, the city has become a landlord, renting empty apartments and subletting them as subsidized housing.

Small but significant decisions like these, including initiatives like Project Lisbon, give hope. As tourism is beginning to stream back into the cobblestone streets, the city's duty of holding the ambiguity of economic value and social compromise will make or break the promise of becoming the capital of beautiful business—of growth that is more inclusive and sustainable.

Going green, for real


Lisbon's ongoing commitment to sustainability earned the city last year's European Green Capital Award, a €350,000 financial incentive to kick-start a year of going green. The local government responded by challenging businesses and organizations within the city to sign up for a climate action plan listing 21 specific sustainable actions relating to consumption, emissions, and waste, and set an ambitious new target: a 60 percent reduction of CO2 emissions by 2030, and carbon neutrality by 2050. Some 200 institutions have made the commitment so far, among them insurance company (and House strategic partner) Grupo Ageas, the oil and natural gas giant Galp, telecom provider Altice Portugal, and communications company NOS.

One of the city's sustainability projects involves expanding its fleet of eléctricos, the iconic, 100-year-old electric streetcars that transport commuters and tourists alike up its steep hills and through its narrow streets. The fleet expansion involves not just more cars on existing lines, but an investment in infrastructure, with new tram lines planned, and a reduction in fares to encourage more people to go for a ride.

In addition to its impressive track record for going green—Lisbon reduced energy consumption by 23 percent from 2007 to 2013, and is home to one of the world's largest networks of electric vehicle charging points—it's also a place where eco-startups can thrive, thanks in part to support from the city government. Notable startups based here include Aquaponics Iberia, delivering sustainably farmed seafood through urban aquaponics technology; Tesselo, a geospatial data analytics provider that uses satellite imagery to help organizations understand and solve their environmental challenges; and Pavnext, creator of a device that harvests wasted energy from pavement and reduces drivers' speeds.


Saudade and other mixed feelings


Lisbon is in an after-the-goldrush moment, reckoning with its own success, and coming up with innovative policies. At the same time, it remains complicated, in a stricken mood, never quite trusting its own appeal. It is anything but definitive, skeptical of binaries, and dwelling in an ambiguous state of affairs.

This attracted the writer Susan Cain, who came to attend our 2018 gathering, where she immersed herself in the sentimentality of the city, listened to fado, and experienced saudade, an inherently Portuguese form of melancholy. All of this was research for her forthcoming book, Bittersweet (2022), that will explore the "mixed feelings" Lisbon epitomizes, a space between minor keys and major disasters that is beautiful to inhabit.

Susan will join us again this year, this time as a speaker, to reflect on the 10th anniversary of her bestseller, Quiet, which has fundamentally transformed the perception and power of introverts at the workplace and in society, making us realize the value of the full range of our emotions.

Range is a Portuguese specialty. The Portuguese language features more than 20 tenses and verbal modes, as well as many, many distinctive words to depict events (including interior ones) accurately. Here are a few:

Apaixonar
to impassion or enflame, to fall in love

Cafuné
caressing or running fingers through a loved one's hair

Desenrascar
to disentangle yourself from a difficult situation, to be resourceful

Ensimesmar
to be lost in thought, inside oneself

Dó de alma
used for a profound lament or shame

Saudade
a desire for something that may or may not exist

Susan Cain is a kindred spirit of famed Portuguese writer Fernando Pessoa. What Quiet did for introverts, his seminal Book of Disquiet did for melancholics: it gave them a language, a reason to exist, asserting the right to be sad and feel good at the same time:


"The feelings that hurt most, the emotions that sting most, are those that are absurd. The longing for impossible things, precisely because they are impossible; nostalgia for what never was; the desire for what could have been; regret over not being someone else; dissatisfaction with the world's existence. All these half-tones of the soul's consciousness create in us a painful landscape, an eternal sunset of what we are." —Fernando Pessoa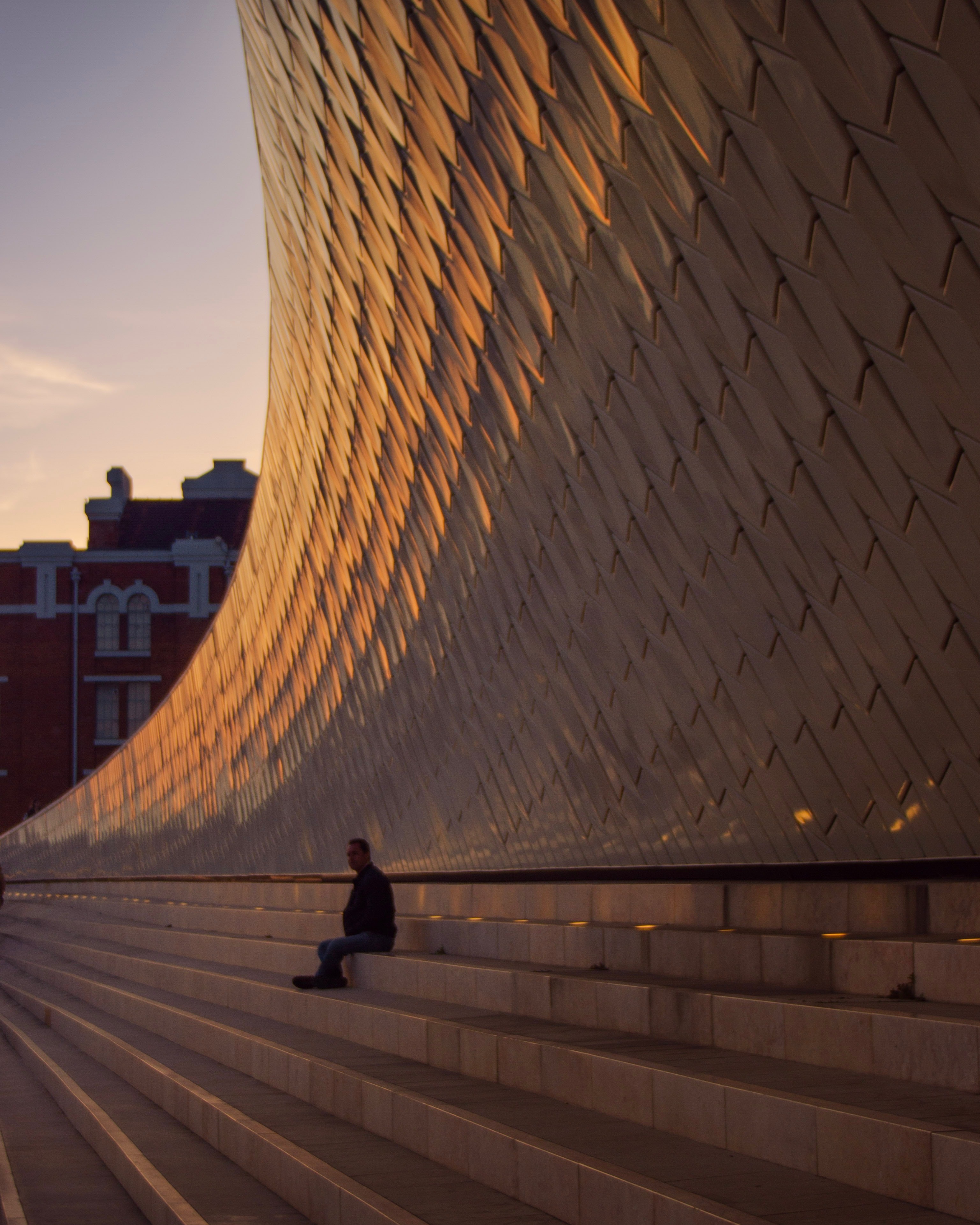 The capital of melancholy

Pessoa holds important lessons for (beautiful) business. House Resident and ethnographer Jonathan Cook has written about Pessoa's use of "heteronyms" as a precursor of digital alter egos and fluid identities. House co-founder Tim Leberecht has mused on the importance of melancholy at work and how we have forgotten how to practice it. Instead, we have applied other coping mechanisms, especially cynicism:


"Cynicism is a destructive force, melancholy a creative force. Cynicism dehumanizes, melancholy humanizes. Unlike cynicism, melancholy grants us dignity and authorship; it allows us to live in sorrow and use it as material for new creations. Melancholy lowers the entry barrier. It is precisely because the big picture is so pointless that melancholics find the little things so endearing. Only with the humility of melancholy can we build beautiful businesses. Or, in the words of Pessoa, 'Every gesture is a revolutionary act.'" —Tim Leberecht, co-founder, House of Beautiful Business


If work is love made visible, then Lisbon is love made concrete

Lisbon is full of these gestures. It is understated, rich with nuance, and bittersweet. It invites us to combine tradition with bold new visions for a post-pandemic world. It aims to create the conditions for beautiful business, and as a city, it is striving to be inclusive, socially responsible, and eco-conscious itself.

Lisbon is where they'll meet: river and ocean, old world and new, nostalgia and futurism, tradition and innovation, temptation and resignation, idealism and pragmatism, desire and belonging, art and craft, ethos and eros. It is commercially minded but never just about business. It is about making deals but never feels transactional. It remains the great adventure, the next frontier for modern-day explorers: entrepreneurs, artists, and especially those who are both.

This is why we could not be more excited to return to Lisbon for Concrete Love, the main gathering of the House of Beautiful Business from October 28 through November 1, 2021. On the eve of Web Summit and COP26, with 300+ attendees (following strict COVID-safety guidelines) in Lisbon, local events in cities around the world, and multichannel online programming, we will bring together thousands of participants from business, technology, science, politics, and art to shape the new foundations, structures, and workplaces of the (post-)pandemic age. During five days of inspiration, learning, and connection, we will celebrate gathering in person as if it were the first time, while integrating online and Lisbon audiences in new and truly hybrid ways.

Concrete Love will be all about the making of beautiful business: from making sense to making worlds, from making out to making it work.

Come join us in Lisbon!

Your House of Beautiful Business team


"After a challenging period in the first half of the last decade, Lisbon has become Europe's cosmopolitan lighthouse. Entrepreneurs, business leaders, artists, and academics from all over the world are relocating to Lisbon and, upon arrival, discover renewed joy and optimism. The diversity and energy of the global community that is converging to Lisbon makes it a prime candidate to inspire a new attitude toward our planet and our species. We must build on this inspiration to build an agenda for change in our world. As we overcome this pandemic and look forward to more of that joy and inspiration, I am certain Lisbon's centrality for beautiful business around the world will only increase."
—Daniel Traça, dean and professor of economics, Nova SBE
Ps.

For dinner & late-night networking