How to Be Ambitious (For Yourself and the World)
Ready to take on 2023?


Thursday, November 10 | Monday, November 14 | Thursday, November 17, 2022
5–6:15 p.m. CEST respectively

End of year calls for new goals—but are you sure they're worthy? Or to put it in the words of Michael Bungay Stanier aka MBS (not the Saudi one): "thrilling, important, and daunting"?
Inspired by his latest book, How to Begin, MBS invites you to a Beautiful Business Trip of goal-setting and -achievieving with a healthy pinch of self-deprecating humor, wit, and ease.
MBS is at the forefront of shaping how organizations make being coach-like an essential leadership competency. He is also the author of The Coaching Habit, a national bestseller, and The Advice Trap. In 2019 he was named the #1 thought leader in coaching. Michael was the first Canadian Coach of the Year, has been named a Global Coaching Guru since 2014, and was a Rhodes Scholar. Michael also founded Box of Crayons, a learning and development company that helps organizations transform from advice-driven to curiosity-led.
Plus: all attendees receive life-time access to the How to Begin video program in addition.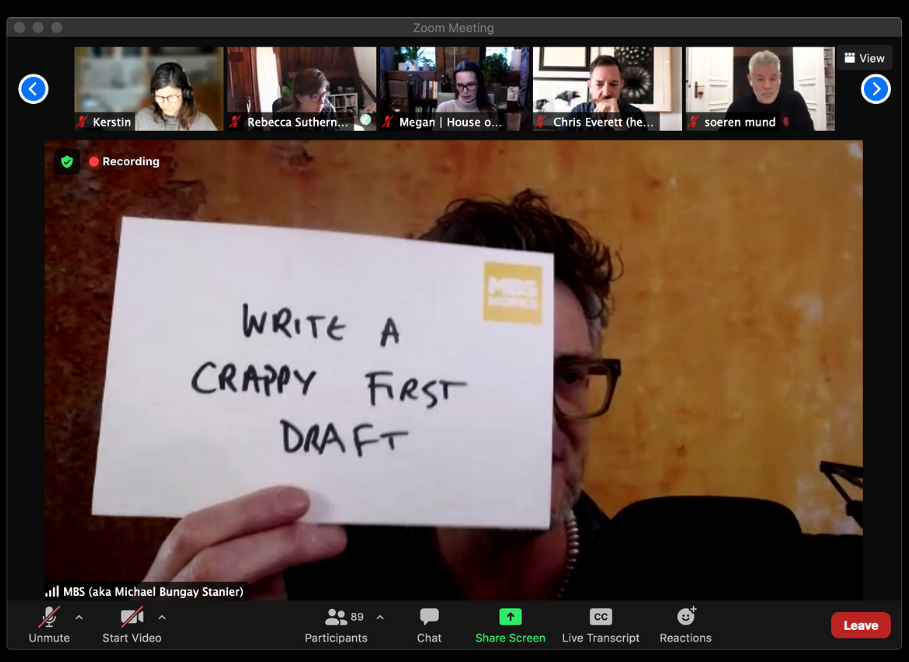 How to take part

Buy your ticket for 495 EUR or become a House Resident to benefit from a discounted fee of 295 EUR.
We also offer a 50% discount for students and nonprofits.
How to Be Ambitious (For Yourself and the World)
495 Euro general public | 295 Euro for Residents