It takes a village.
It starts with the House.


Today's world is undergoing fundamental shift. The pandemic, the climate emergency, the mental health crisis, The Great Resignation, and the growing social divide are making it abundantly clear: business-as-usual no longer suffices.

To thrive in this new reality, we need a new language, a new north star, a new framework for business and life. One that is:



Not harsh but soft and tender
Not rigid but fluid and flexible
Not toxically positive but melancholic
Not numbers-oriented but poetic
Not risk-averse but imaginative
Not efficient but sustainable
Not "human-centered" but humane
Not all-knowing but willing to ask beautiful questions
In one word: one that is beautiful


This new practice will not come from business books or schools alone, but rather from economics, tech, science, the humanities, and the arts living together, under one roof.

Enter: The House of Beautiful Business.



HOW IT STARTED
The House was founded by two descendants of Silicon Valley: author, three-time TED speaker, and humanist business leader Tim Leberecht and entrepreneur, brand-led growth expert, and punk band frontman Till Grusche.

In 2017, Tim and Till organized House Zero, a small pop-up event held on the sidelines of the world's largest technology trade show in Barcelona's gothic quarter. Their goal was to create a brave new space for an honest conversation about tech, society, and business.

The initiative resonated, and the experiment of building a new brand of business—business that's rawer, more poetic, more imaginative—continued with another gathering in Lisbon, which then gave way to our signature annual festival.

In 2018, the House launched its first publication, the Journal of Beautiful Business, along with the first podcast series. Shortly after, we debuted the Beauty Shot newsletter and published the Book of Beautiful Business.

Meanwhile, the members of our community took the House on the road and began launching local beautiful business hubs in more than 30 cities worldwide, offering in-person and online gatherings throughout the year.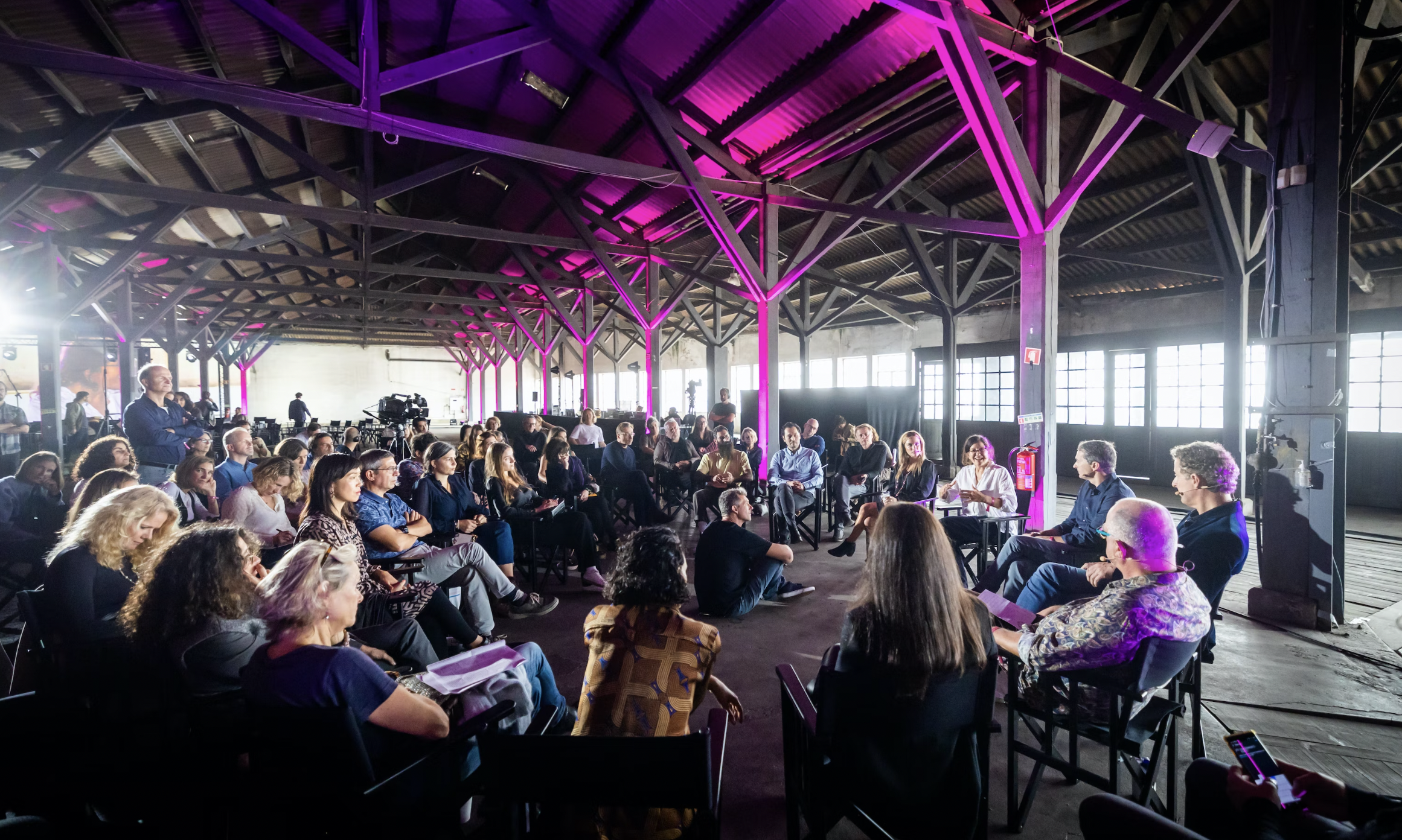 HOW IT'S GOING
Today, the House is the global network for the life-centered economy, and connects over 30,000 members who want to get more out of business and out of life.
Community-powered, thought leadership-driven, and experience-based, we bring together business leaders, innovators, technology experts, strategists, communication specialists, artists, scientists, and activists with the mission to create a new kind of business that is more purposeful, inclusive, and sustainable.
Through consulting projects, thought leadership content, and transformative experiences, we inspire and equip organizations and individuals to shape an economy that honors all forms of life and living systems.

Previously, participation in the community was based on an annual fee. From 2023 on, however, the doors of this House were open for all, meaning: you can read our bi-weekly Beauty Shot newsletter, access the recordings of past House gatherings, take part in our online programs, and connect with community members around the world for free.

For full immersion in the world where the new kind of business reigns, you can also get tickets for what our community refers to as "the world's most beautiful business festival," which takes place annually. Titled Between the Two of Us, its 2024 iteration will be held in two parts across two continents. First, on May 3–5, we will come together for The Gathering at the cultural crossroads that is Tangier, Morocco, where 400 visionaries and leaders will set the agenda and distill three days of insight into a blueprint for the life-centered economy. Immerse, inspire, ideate. Then, on September 6–8, we will gather again for The Camp, at a farm estate in Arrábida near Lisbon, Portugal, where 1,000 attendees will put that blueprint into action. Collaborate, experiment, build. You can learn more and get your tickets for both parts of Between the Two of Us here.

Additionally, you can work with the House—and meet the people who will lead you and your organization into the future. Powered by the unique group of world-class thinkers and practitioners, we are ready to support your organization through tailored learning experiences, strategic reports, vision sprints, event curation, and more. Our corporate partners include Accenture, Ageas, BCG, Chanel, Deloitte, E.ON, EY, Google, Hubert Burda Media, LinkedIn, Microsoft, Otto Group, Porsche, Salesforce, SAP, Sky, Volkswagen Group, and many others.
Want to explore it further?
We are business leaders, economists, policy-makers, technologists, scientists, artists, and activists with a shared desire to reimagine business and ourselves. Leave us your contact details and join the community for free!