"I Unsubscribed From Your Newsletter Today."
Newsletters can sometimes feel strange, as if there is no face behind the voice, no one person in particular who you could respond to. There's a feeling of uncertainty around whose opinion is being shared—keeping readers and writers at a distance. Yet some of you do write to us with words of encouragement, critique, or reflection, and we appreciate each of them greatly, always sharing them among our team of writers, contemplating your message and our response. So we're dedicating today's issue to the precious connection with our readers, our community—to strengthen it by introducing ourselves and responding publicly to various messages we have received over the past few weeks. We also want to encourage you to speak up and share your own thoughts. Because our pieces are always open-ended trains of thought. We like to think of them as invitations to ponder the questions we pose, and seek to provoke a conversation around them. What follows is a compilation of letters we have received from you these past few months, along with our responses.

Marc Cinanni and Katia Zoritch
In response to We offer you 500 BTC if you read this:

Hello, I have decided to write to you to communicate that I am unsubscribing from this newsletter, sadly, although I have been happy with it until today.

Unfortunately, the header of today's email is offensive and frankly, beneath you. I get that the whole point was to prove the concept of incentives, but I am sure this concept can be proven without the need of trashy, spammy, misleading clickbait.

It has been otherwise a pleasure.

Best,
Silvia

Dear Silvia,

Thank you for your email and your readership, which we value very much. We are sorry if this week's subject appeared insensitive to you. One of the points we make in the piece is that the standard incentivizing we see throughout the web today doesn't feel adequate to us, and with this title we sought to provoke a reaction that would resonate throughout the piece. It was a humorous attempt at exemplifying well-known patterns, but you're right that it could have been done in better way, and we certainly didn't mean to drive our readers away with it. We would be very happy if you decided to give the piece a read. Last Friday we hosted a Resident Circle to talk about this issue, and it was great to hear about other Residents' personal incentives. We hope you will join us next time!

To whom it may concern,
I opened the email not because of the BTC but because I was interested in your words. Now that that is done, I'm happy to accept your 500BTC offer. What do I need to do/give to receive these funds?

Kind Regards,
Michael

Hey Michael,

Sure, what's your wallet address again? :) In all seriousness, we were wondering if someone would call our bluff. Sadly we can't offer you the 500 BTC—as we said above, our subject line was a humorous attempt at exemplifying some well-known and often inadequate patterns of incentivizing readers in the media.

But perhaps you would be interested in joining our upcoming Beautiful Business Trip, a community-first, open-source, work-in-progress exploration on Web3 technology that we will hold in collaboration with global PR and communications consultancy Hotwire starting July 1! It will feature a carefully curated list of experts from business, tech, science, the arts, and humanities who will tell us about their work on a weekly basis, and a discussion group where you could meet other House Residents and participate in the communal exploration of Web3. And who knows, maybe this collaboration will bear some beautiful fruit, bitcoins or not!


In response to The Masculinity Issue:

Hi Beauty Shot team,

I hope this finds you all very well! I'm writing because one line in here really caught my eye, and unfortunately not in a good way: "and the justice system, which still won't fully trust a father with his children." The accompanying link goes to the website of a UK law firm advertising its sympathies for fathers struggling with divorce and custody issues. OK, fine. But still won't trust etc., as if mothers were always trusted with their children? In fact they haven't been. It wasn't until 1839 that a woman in the UK could even petition the courts for custody of her children under the age of 7, and for access to her children over the age of 7. Of course it took much, much longer for the law to recognize the rights of women to hold property, sign contracts, sell assets, earn income and invest independently of their husband's command and control—all of which have implications for her ability to thrive and care for her children.

All this to say, knowledge of the history of the centuries-long struggle for women's equal rights would be a beautiful accompaniment to a discussion of a crisis in masculinity. They are connected in surprising, challenging ways. :)

All best,
Megan

Hello Megan,

Thank you for your thoughtful and thorough reaction! You are absolutely right, our choice of the word "still" is quite unfortunate. It wasn't at all our intention to imply that mothers had always had that right—as you point out, a woman's right to her own children has really only been in place for the last hundred years, and that's only in the UK; in many countries, women still don't have the same rights as men over their children. One manifestation of this is the fact that "laws in 27 countries worldwide prevent mothers from passing their nationality to their children on an equal basis with fathers," and "Over 60 countries deny women equal rights with men regarding the ability to acquire, change and retain their nationality, and to confer nationality to non-national spouses."

The reason we placed the unfortunate "still" in that sentence is because of the social stereotypes surrounding the figure of a working father as exemplified in popular culture—in films like Kramer vs. Kramer, Marriage Story, and The Pursuit of Happyness. A father's admittal as a caregiver is something that today's society oftentimes regards as "unnatural," and we simply wanted to point towards that struggle. Sadly, the lack of balance in childcare between mothers and fathers may also cause unjust backlash against women. To quote a New York Times reader in a piece titled "Fathers as Caregivers," "When society fails to value fathers as caregivers, it hurts everyone — including businesses and the economy. Allowing men an equal chance to care for children allows women an equal chance to stay at work — and that allows businesses a better shot at holding onto their best employees, regardless of gender."

To come back to your comment, we could have come up with more careful phrasing so as not to dismiss the incredibly arduous struggle women have undertaken in order to gain the same rights most men have been granted as caregivers, and we thank you for pointing that out. Your outreach reminds us that it's crucial to write with the understanding of all possible perspectives and interpretations in mind—and, of course, to be rigorous in our choice of sources.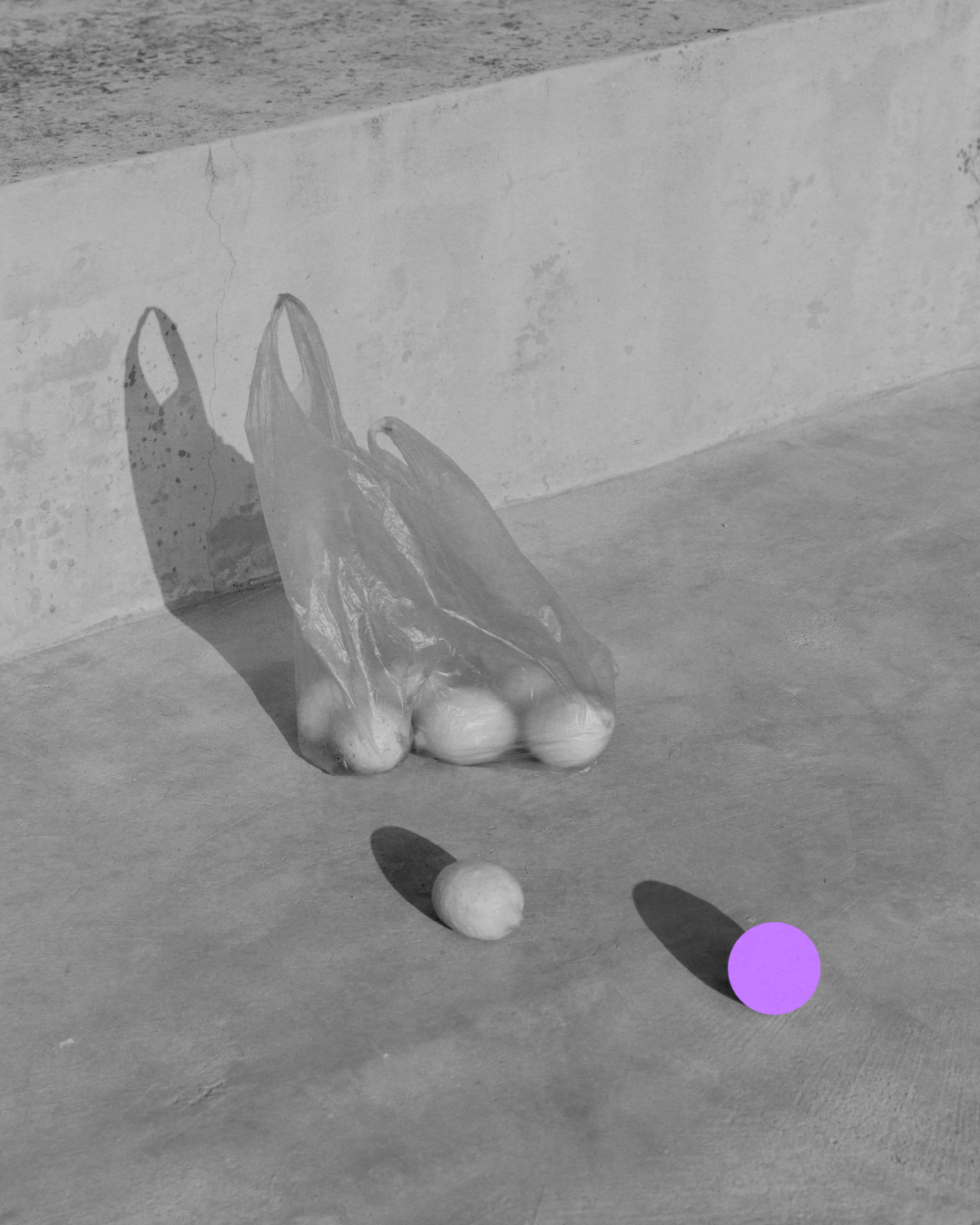 In response to Business? I give it 300 weeks:

Because capitalism??? Have we not realized we're being oppressed yet?

Beautifully written but like… it takes a lot of privilege to be able to just work against the grain of hustle culture. A lot of us are just surviving out here as I'm sure you know. Just feels mildly, and I mean mildly, tone deaf? I know that's critical.

Thank you nonetheless.
Sofia

Hello Sofia!

Thank you so much for your honest response. You have all the right to be critical. We have had a few similar responses in regard to our latest issue on incentives—it takes a certain privilege to reflect on the choice of motivation when it comes to self-fulfillment, just as it does when deciding how to best spend the average 4,000 weeks we have as humans. With motivation, it is especially glaring if you look at Maslow's pyramid that presents layers of needs: before moving on to the top layer of thinking about personal incentives and self-fulfillment, it is crucial to resolve the deficiency needs, like providing food and safety, and then strengthening social relations. Same is true for time management, which is a minefield of inequality for people of various professions, income, and work cultures. However, we didn't want to imply that individuals toiling hard at relentless jobs around the world can simply question their lifestyle and make a change to their work hours. Our goal was to convey that organizations would benefit greatly from adopting a more humane approach to time management by uniting employees through stronger emotional bonds within teams, by structuring work based on interests and craft rather than competition, results, productivity, and the rush to succeed. And that is, of course, a long process, but there are signs of change, like the perpetual-purpose trusts we wrote about. We argue that if more changes like these happen in our work environments, our lives will have more meaningful and conscious rhythms and habits (and these wouldn't include "hacks" like the Pomodoro technique.)

We realize that by addressing the personal aspect of time, rather than the organizational one, we may come off as judgemental, as if we're offering self-help advice, when in reality, we ourselves are constantly searching for a better understanding of our own time. Our experiences, reflections, and aspirations are certainly biased, so we are thankful for your critique. We have the deepest respect for hard-working people of all backgrounds and working situations, and our questions on time management portray the hopes we have for a better future of work, especially for people who are victims of the current energy-consuming system.

If you have ideas for further topics for our newsletter or a House Work group, please reach out again! Thank you.


In response to Want to gather somewhere?:

Aloha mai,
Making you aware that this advertisement and retreats of this nature are/have become harmful to the ʻĀina and indigenous people of the ʻĀina, especially here in Hawaiʻi. The use of the term paradise is a pro-capitalism term used by the tourism industry to sell our home to those who can pay for it. This is a perspective of the ʻĀina-based people who protect Earth.

Mahalo for the idea of gathering.

Me ka haʻahaʻa,
Kiʻilani

Dear Kiʻilani,

One of the reasons we decided to dedicate this issue of our Beauty Shot newsletter to feedback was to show how our readers can truly open our eyes to something. Thank you so much for bringing in this perspective. We're sad to admit we wrote about the gathering "Open Your Heart in Paradise," dedicated to the psychologist Ram Dass, from a pro-capitalist and colonialist perspective. And while Maui is truly paradisiacal in the best sense of that word, and the decision to host the retreat there was probably reflective of how inspiring, genuine, and truly beautiful it is, we will be very careful in the future to avoid all such insensitivity towards indigenous people and other minorities, and in no way implicate that we have a right to claim this paradise as ours to use and purchase. Thank you again!


In response to Time to rename Beauty Shot?:

Dear all,

Amazing issue of your newsletter, you are often ahead of others, but as a comms professional this is absolutely relevant, well explained and in time (unfortunately for the Ukraine war).

I came to think, what could happen if there were 50% women negotiating between Russians and Ukrainians,

Irene

Dear Irene,
First of all, thank you so much for these encouraging words! This issue has definitely resonated among our readers. It seems to be of great relevance to people regardless of their profession or location.
You share a beautiful thought, which we have explored in two recent Beauty Shot issues: Democracy is a Delicate Flower, featuring an interview with Hungarian-American author and journalist Kati Marton, who wrote The Chancellor: The Remarkable Odyssey of Angela Merkel, and our issue McKinsey, Merkel, and Feminist Foreign Policy. As we write there, "The Centre for Feminist Foreign Policy, run by House Resident Kristina Lunz who just published her first book, believes a feminist approach to foreign policy provides a powerful lens through which we can interrogate the violent global systems of power that leave millions of people in perpetual states of vulnerability."

In the meantime, a UN-backed report states that "the war in Ukraine is having a disproportionate impact on women and minorities, who are facing immense hardship when it comes to health, safety, and access to food." And even though women are increasingly becoming "heads of households and leaders in their communities as men are conscripted into the fighting," they remain "largely excluded from formal decision-making processes related to humanitarian efforts, peace-making, and other areas that directly impact their lives."
And while the approach currently in place in the Ukraine war is, regrettably, far from the Feminist Foreign Policy, there are such initiatives as a coalition of Ukrainian, Belorussian, and Russian women in the anti-war movement, and solidarity groups and panels that "called on the UN to flesh out how to implement Resolution 1325 (on women, peace, and security)." Beautiful examples of how a sense of sorority can bring forth a consolidated response, and a hard stance against violence. We hope it will gain strength and momentum.