15 questions

What is it that you want?
And can't get?
Is that what makes it complicated?
Are you in a professional dilemma right now?
A personal one?
Would the conflict you are facing exist if there weren't a third party judging it?
What is a social norm or convention you are willing to break?
What is one you aren't?
What was your most recent transgression?
Who in your life do you turn to resolve a conflict?
Have you ever truly resolved a conflict?
Name one contradiction in your current life.
Will you live with it?
Win-win, trade-off, no prisoners?
WTF?

Collective action: the struggle is real

From ethical dilemmas to mediation, from trade-offs to win-wins that never materialize, this second ACTIONS week of Concrete Love we will explore the arena of no easy answers, plus approaches that wring clarity from chaos, avoidance, and uncertainty.

A week after Concrete Love ACTS, and with the first half of COP26 resulting in more promises to phase out coal, reduce emissions and deforestation, and many more pledges to invest in climate solutions, this week's theme—"it's complicated"—might as well apply to the current state of the entire world—and perhaps yourself, too.

Somewhere between the mild rhetoric of world leaders and the fierce voices of a hundred thousand protestors—from farmers to trade unionists to climate activists—lies the void of inaction. As Greta Thunberg put it, COP26 has been little more than a "global greenwashing festival," with more delegates from the fossil fuel industry represented than there were delegates from any single country.

Being a cynic is the default. One of the largest emitters of greenhouse gases, China, has made pledges that are modest at best—and are surely not enough. But, as climate scientist Angel Hsu, who's been studying Beijing's environmental and climate policy for nearly two decades, puts it: "The latest developments mean that China's pledge to peak emissions before 2030 and achieve carbon neutrality by 2060 will be more challenging. But 'challenging' is not the same as 'impossible.'"

Meanwhile, more than half of the 50 largest S&P companies have stepped up to net-zero targets in the past years, marking a milestone among the 167 companies responsible for 80 percent of corporate carbon emissions. As More in Common co-founder and CEO Mathieu Lefevre suggested last week at Concrete Love in Lisbon, on the eve of COP26, progress, though it might feel comparatively slow and small, is building toward a tipping point, making the climate movement truly mainstream.

"Part of the answer is to think of new ways to get people to feel like they belong in this fight," proclaimed. As our social experiment "I Bet You" showed shortly afterward, getting everyone to feel like they're a part of it is exactly where we need to begin.

In case you missed it, the House of Beautiful Business community was called on—by an eight-year-old girl—to agree on a single collective action within 45 minutes, with or without relation to the environmental crisis. What happened next was, for some, a surprisingly epic fail—or, for others, a predictable outcome. But this is not where things ended. In an effort to regather and deconstruct, we reflected on the fault lines of this experience. Maybe the premise was set up to fail. How can 400 people agree on anything in under an hour? Was it a failure of leadership—the need for more listening and "slowing down" rather than jumping into solutionism? Or was it too much leadership, too many single voices rather than a multitude of perspectives? Too many heroes, and not enough of a team? And how much does the unwillingness of one individual to act weigh on the collective overall?

While the answers to these questions lie in the messy middle, one message revealed itself clearly: the marriage of urgency and agency is what each one of us can start with. To turn something into everything.

"I cannot do everything, but still I can do something. And because I cannot do everything, I will not refuse to do the something that I can do." —Edward Everett Hale

What do you do when you need clarity on something?

We asked some of this week's Concrete Love speakers.

Scream, dream, cry, run, and some other things we probably can't mention here. They are physical, visceral, and subconscious practices because after years of torturing myself, I finally figured out I can't think my way to clarity.
—Lindsey Wehking

When I need clarity on something, my practice is to identify the nature of the fog I'm in. Have I become disconnected from my values, or are there two competing values in play, pulling at me from different sides? Have I fallen into sleepwalking, reacting instead of responding, losing my way in the process? Am I sedimenting myself in stories about who I am, what I can handle, what the future holds, what others will think? Achieving more clarity about the nature and source of my stuckness helps me choose my next steps with greater wisdom and more values alignment.
—Elaine Kasket

Short solution: I close my eyes. Long solution: I go for a walk, think of something else, or go for a drive, and don't think of anything in particular; or fall asleep, or take a shower. The answer comes intuitively when I am not waiting for it.
—Karim Nader

I am rarely online at the moment and read my e-mails very irregularly. Thank you for your patience!
—Dirk von Gehlen (auto reply)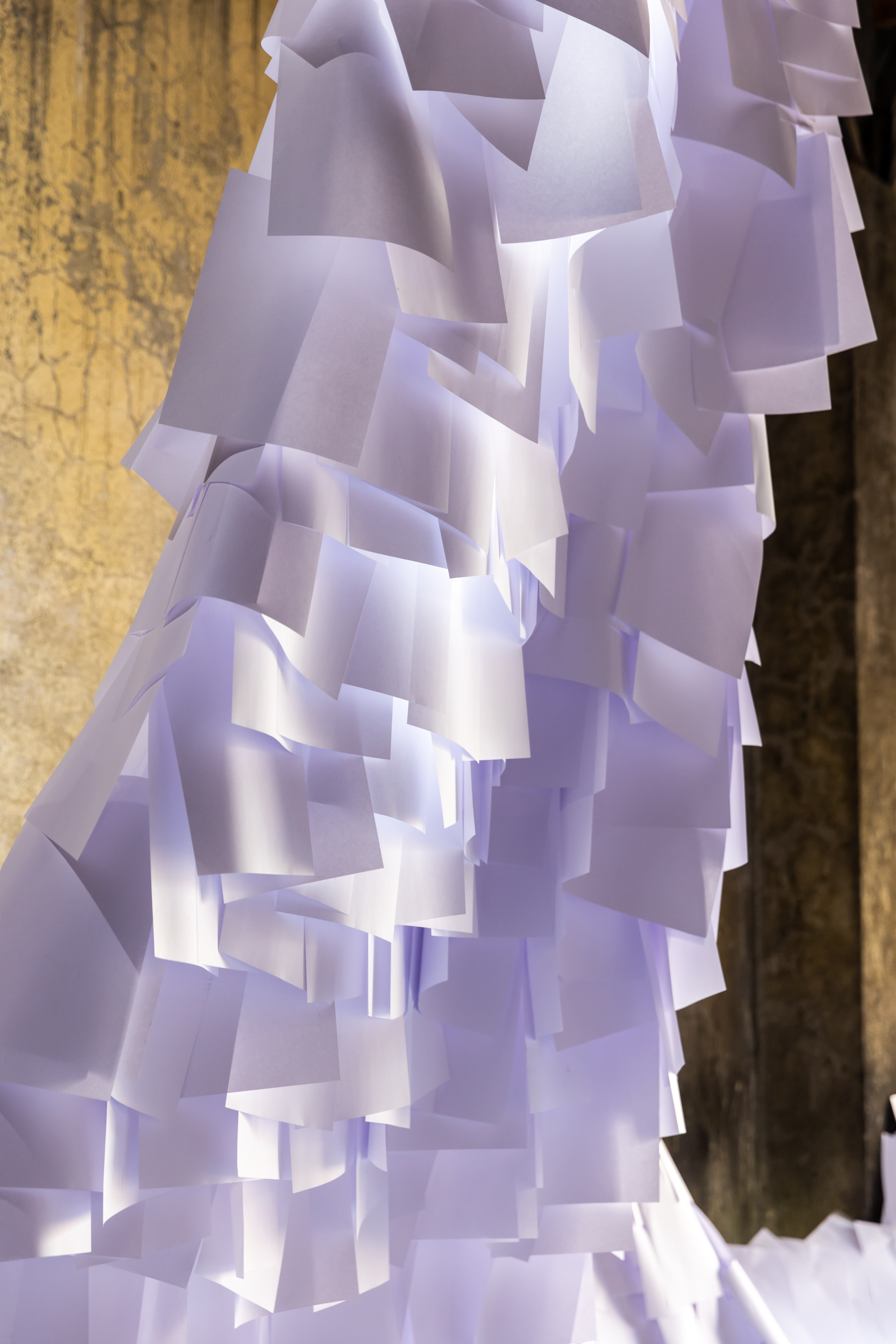 Blank Pages by Kleber Kubrick, an installation created for and exhibited at Concrete Love in Lisbon

Books that bring clarity


Was your life so complicated that you missed the first "How to Begin" session with Michael Bungay Stanier? We've fielded a few requests for book titles mentioned by Michael, Priya Parker, and in the chat, so here goes:

Edgar Schein, Organizational Culture and Leadership ("One of the classics." —MBS)
M. Scott Peck, The Different Drum
Priya Parker, The Art of Gathering
Jacqueline Novogratz, Manifesto for a Moral Revolution
Liz Wiseman, Impact Players
Christian Madsbjerg and Mikkel B Rasmussen, The Moment of Clarity
And of course: Michael Bungay Stanier, The Coaching Habit
Hexa ensemble performing: Concrete