Time for Beautiful Leadership
Business leadership literature has undergone three phases. The first one was what I'd call the strongman leader concept: the leader as commander, with a clear ideology and worldview, fearless and therefore often fear-inducing: consistent, persistent, inspiring, aligning, and guiding others with a steady hand. Consider it the military, "Prussian" style of leadership: the leader as infallible authority, the rock in the water. It may seem quaint, but this brand of leader is still more salient in the corporate world that you might imagine.
The second phase of leadership was the inspirational leader: the leader as north star who projects a "promised land" and mobilizes others around their cause. Rooted in a strong sense of purpose and a corresponding set of values, this type of leader banks on intrinsic motivation and inspires rather than commands, demonstrating a high degree of emotional intelligence and empathy, a primus inter pares (first among equals) who rallies the troops rather than commanding them.
The third and most recent phase of leadership has been the servant leader: the leader as community builder and organizer, a curator of connection and enabler of collaboration, "leading from behind," serving their constituents rather than insisting on their loyalty. With humility and generosity, this type of leader commands respect by embodying a more progressive form of participatory (un)leadership: a sensitive par inter pares (an equal among equals), driving transformation through listening rather than actions, a beacon of hope rather than a north star.
Now a new form of leadership is emerging: beautiful leadership. Beautiful leadership takes cues from all the aforementioned concepts, reconfigures them, and blends them into something else entirely: a model of leadership that is fluid, introspective, sensuous, wholehearted, full-bodied, and transformative on both a personal and professional level. The beautiful leader encourages and helps others to lead a beautiful life, with them or without them, in, through, and beyond business. The most important quality of such a leader is the softest and hardest of all skills: love.

In this issue:
Leaderless communities and DAOs
What it means to be a leader tomorrow
We need to save leadership from the leadership people
Lead with concrete love

Leaderless communities and DAOs

The first question to ask in a critique of any executive's leadership might be the question of the value of leadership itself. Holacracies have their supporters, and plenty of descriptions of utopia (or peaceful anarchy) are based on leaderless communities, where decisions are all made by consensus, and where everyone is equal. In the world of finance, some of the most successful decentralized autonomous organizations, or DAOs, have market caps valued in the billions.

DAOs are leaderless, which, apart from the craze for all things blockchain, might be just what makes them do so well. Based on blockchain currencies and a membership that works remotely, DAOs function through democracy and openness. Members coordinate through voting. By making all actions of the DAO visible to every member—as opposed to the actions of a typical C-suite, where confidentiality is typically the norm—voting is always based on every member having the same full picture. Freelancer networks, charities, DeFi (Decentralized Finance) networks, and groups of investors making grants to business ventures are some examples of this model.

To paraphrase M. Scott Peck, who wrote about leaderlessness and community-building at the end of the 20th century, traditional communities are based on people coming together IRL, in person, to empty themselves of all the prejudices, fears, and egocentricity that might prevent them from being truly vulnerable and kind to one another, and struggling through periods of chaos and near failure before becoming true communities, which Peck describes as a thrilling, miraculous, even glorious thing. Only after the work of community-building has been done do its members put their hearts and minds together to make decisions. According to Peck, because of the nature of the synchronistic joy and hive-mind brilliance of true community, these decisions are often both effortless and beautiful.

If only every group could function so beautifully or well.

—Eva Talmadge
What it means to be a leader tomorrow

Holding a vision of the future on the one hand, and courageously reconstructing business- and leadership-as usual on the other is the quest for now, as SYPartners' CEO Jessica Orkin puts it in our recent conversation with her." Agreed—and now the question is, who comes after? Will generational change accelerate us toward a world with a newly set foundation, or will history repeat itself?

The question posed constantly over the last few years—"what do millennials want from leaders?"—is changing into the question of how millennials will lead. As a generation that grew up with the ambiguity of traditional capitalist views on work and career, and with a desire for more autonomy, they're now thriving in the hybrid normal. But a true evolution of leadership depends on the next generation—Gen Z—who are not only the key stakeholders of the post-Facebook-economy, but who leave no room for equivocation on social, political, and environmental issues. When Gen Z's audacity and digital world-building skills meet millennials' knack for bridging the gap between the emerging and the established, we might be headed toward change that lasts—that is, if the timing ends up right.

One of the first things that needs to change is how leadership is taught. A 2008 study found that MBA candidates enter business schools caring more about the world, but leave caring more about themselves. Unsurprising, given that the curriculum and educational institutions in general have not moved much: "Business schools are still operating out of a 50-year-old paradigm. And I think that's the fundamental problem," says Tom Lyon, faculty director of the Erb Institute for Global Sustainable Enterprise at the University of Michigan's Ross School of Business. "All the businessman had to do was just maximize profits, play within the rules, and everything was fine. And the problem is, our rules need to be changed. The system isn't really working anymore." For that matter, our language, alongside our thinking, too, must change to move past the "businessman" in a post-patriarchal world.

The good news is: Youth are already on their way, going all in on the making of beautiful business. Here are some of the leaders of tomorrow worth following: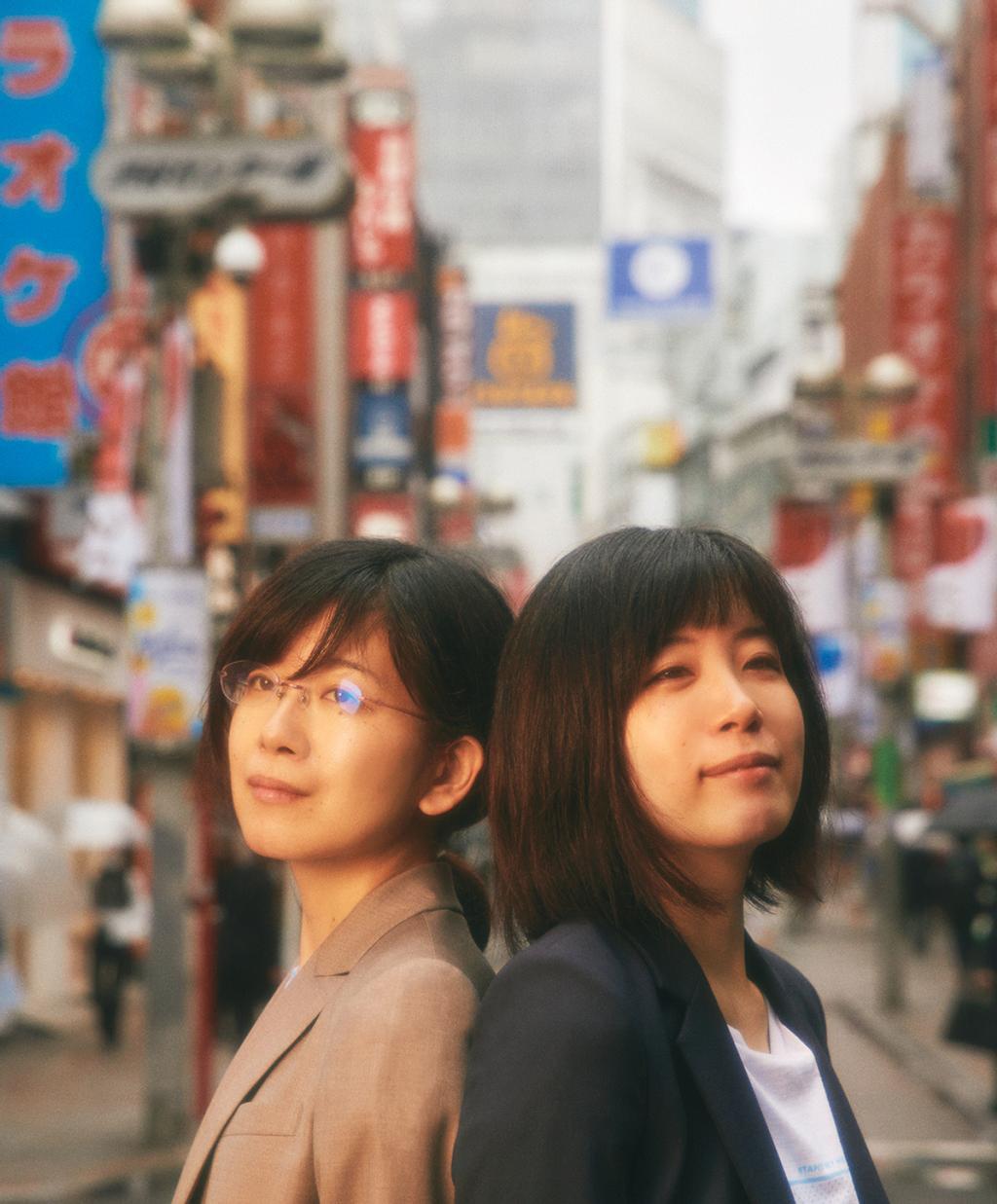 Twin sisters Anna and Mizuki Nkaajima, who are designing mobile games for their growing female audience. More than 70 percent of senior managers in their company are women—no small feat given that the corporate world in Japan ranks the lowest in gender equality rates globally.

French-Lebanese volcanologist Yves Moussallam, who explores how volcanic activity influences the earth's climate, and how scientific models might impact solutions to combat climate change effectively.

Indian para-badminton player Masai Joshi, who became an amputee at 22 and world champion at 30. Joshi advocates for better accessibility and awareness overall for people with disabilities.

Co-founder of Indigenous Climate Action Eriel Tchekwie Deranger, a member of the Athabasca Chipewyan First Nation, who advocates for recognition, sovereignty, and autonomy of Indigenous lands and territory, and for Indigenous involvement in the global conversation on climate change.

And all of the girls and women of Afghanistan who have been demonstrating to continue their education in school and universities, and who continue to resist and stand for freedom, peace, and resilience under Taliban rule.

—Monika Jiang


We need to save leadership from the leadership people

I live in New York's Lower East Side—a bustling, diverse, noisy neighborhood—and daily see people devoted to a task but not leading, not by CEO standards. One of my neighbors has legs amputated above his knees and sits in his wheelchair every day at the traffic-choked intersection of Delancey and Chrystie, gesturing at cars, greeting passersby, yelling at passersby, his mood swings palpable, in every kind of weather. This man is firmly committed to supervising this intersection, year-round. But he doesn't appear to have followers, which to me seems like a better place to begin defining what makes a leader: having people who like what you're doing and want to see more of it.

I don't tell this story to make light of probable mental illness. (Indeed this man strikes me as saner than I would be in his circumstances.) But it's important to dwell on the fact that being purpose-driven is far too squishy an indicator of good leadership, and that the sooner we stop thinking of leadership in lofty but ultimately vacuous terms, the better off we'll be.

We need to save leadership from the leadership people, because if we're objective about it, it's obvious that the billions spent on "leadership development" has not brought us far enough away from thinking of the good leader as purposeful and decisive, in a very narrow and traditionally masculine way, and it has not led to happier outcomes, either on an individual or planetary level. Three-quarters of respondents to a recent global survey of 10,000 people ages 16 to 25 in 10 countries called the future "frightening," while 56 percent said they thought that "humanity is doomed." According to Recode senior data reporter Rani Molla, Slack surveys suggest "executives are nearly 3x more likely than non-executive employees to want to return to the office full-time" — a completely unambiguous signal that company leadership is occupying an entirely different reality than their supposed followers. (Continue reading here.)

—Megan Hustad

Lead with concrete love


Love is the antidote to business's ugliest currency: cynicism. These days, many leaders are so afraid of green-, purpose-, or diversity-washing, of being accused of cynical window-dressing, that they cannot muster any courage to make a non-cynical move. They are afraid of taking any action because it might be considered "just an act," a one-off gesture, or empty rhetoric.

But how other than one act at a time do you make something ugly beautiful?

Beautiful leaders realize that every action is preceded by an act. In fact, taking action often requires first performing an act: the symbolic or even theatrical enactment of an idea, aspiration, or intention.

Concrete Love, this year's festival of the House of Beautiful Business, comprises two parts: Acts and Actions. Because to drive real and lasting change, to lead beautifully and effectively, we need both the theatrical and practical, the performative and the executive, the symbolic and the actual, the imaginative and the real.

A beautiful leader is courageous enough to commit acts even without the assurance of action, without knowing that their acts will lead to anything. A beautiful leader commits acts of love without any assurance of reciprocity. (Continue reading here.)

—Tim Leberecht